Visitors total :
Visitors online: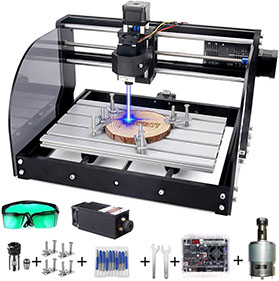 MYSWEETY DIY CNC 3018PRO-M 3 Axis CNC Router Kit with 7000mW 7W Module + PCB Milling, Wood Carving Engraving Machine with Offline Control Board + ER11 and 5mm Extension Rod(Black)
I am currently using version v4.2.1
In this page I want to show some of my laser projects.
I use Adobe PhotoShop to process my images and figures before laser burning.
I hope that my projects will inspire you to work with a new absolutely fantastic CNC technology.
Sture I Nilson
Dottevik Sjösikt 1
671 33 Arvika
Sweden
sture@ingard.se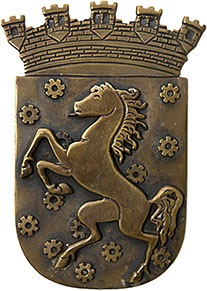 My hometown in Sweden, Arvika's city shield.
Made by my father in brass around 1950.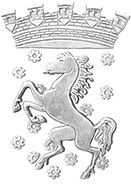 First process in PhotoShop
for details with 1bit BW Dithering to be burned.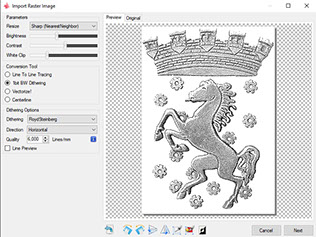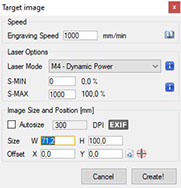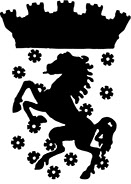 Secund process for details vectorized to be burned.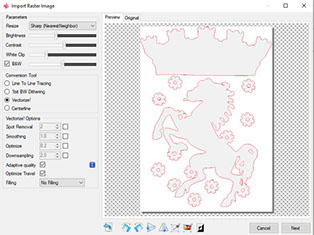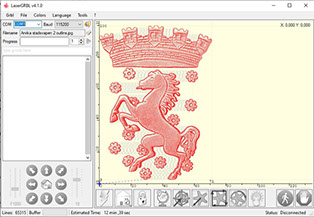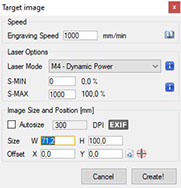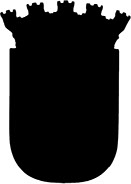 Third process for shield vectorized to be cut.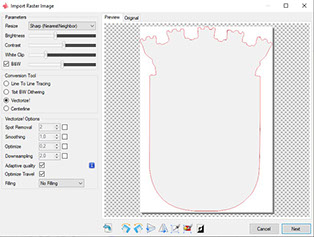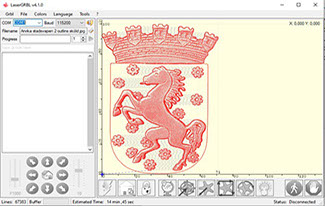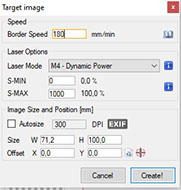 Final result
on 2 mm 100x100 mm
Balsa plywood